With cosmetic eyelashes, you will be able to improve your looks. It creates the impression that you were born with lush and well-curved lashes. This is irresistibly necessary. This will also help you minimize the time you spend on the mirror when dressing up in the morning. To avoid complications, we only attach the eyelash extension to the naturally occurring lashes to prevent contact with the skin, which can make them uncomfortable. We ensure that every eyelash extension meets your specifications and takes your natural lashes into consideration. It assures one of safety because our specialists adhere to the set standards. We also consider the fact that there is no universal size of eyelash extension that can fit everyone. We have to tailor an eyelash extension with you in mind.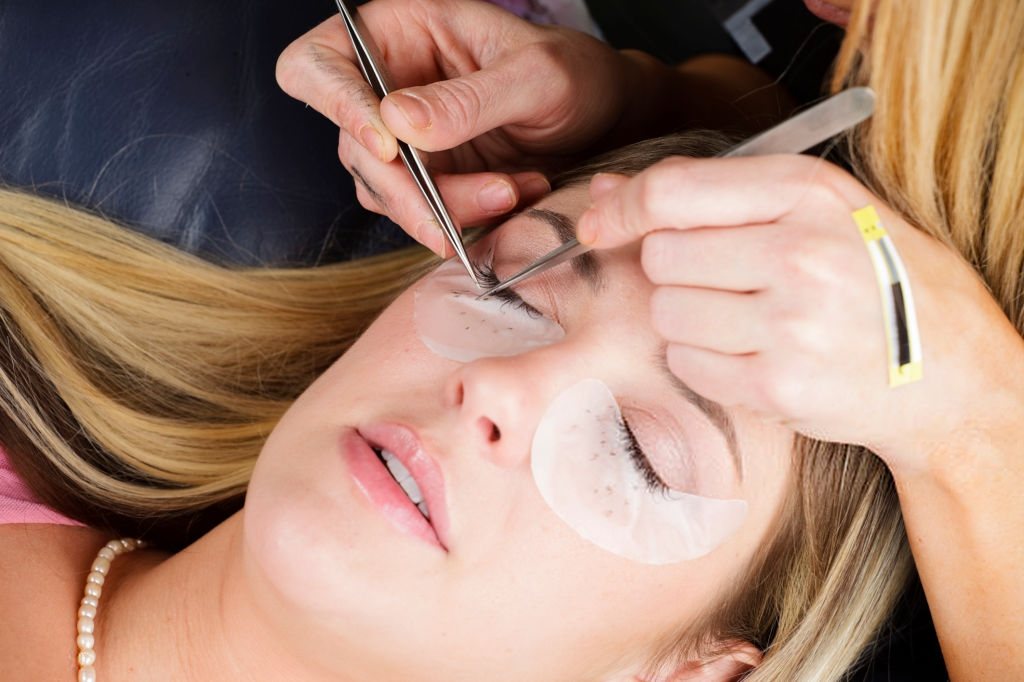 Consultation
We have to consult you on all the aspects of your eyelashes extension. Our tech will guide you on some of the best choices to make. The guidance should be on the right style, the appropriate curl, and thickness that will give you the most desired look.
Lash Preparation
Your eyelashes are first cleaned and prepared for the extension. The natural eyelashes will be protected using an eye patch while the upper lid will be taped. This will expose your lash for accurate application.
Application
When applying the extension, each eyelash is separated from the others using tweezers, and the extensions dipped into a medical adhesive then applied to the natural eyelashes. This will be done throughout until all the lashes get attached to an extension.
Tape Removal
The eye patch and tape on the upper lid are removed. The new eyelashes are then brushed first before being blown dry.
The Big Reveal
This is the end of the process; check yourself out in the mirror. If you are not satisfied with the results, raise a complaint, and let it be corrected.